Paul Fadale, MD
Paul Fadale, MD is a board-certified, fellowship-trained orthopedic surgeon. Dr. Fadale specializes in orthopedic surgery and sports medicine. Dr. Fadale is currently a Professor at Brown University teaching medical students, orthopedic surgical residents and fellows the field of sports medicine. He has worked with numerous athletic programs and is the current Head Team Physician for Brown University Athletics and the Providence Bruins Professional Hockey Team.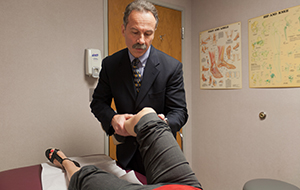 Full Professor leading the way with clinical and basic science research of the latest advances in orthopedic surgery and injury prevention and teaching new physicians.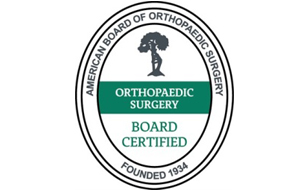 Chief of Sports Medicine and Sports Medicine Fellowship Director: Department of Orthopedic Surgery. Board Certified in Orthopedic Surgery and Orthopedic Sports Medicine.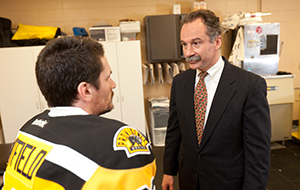 Dr. Fadale is currently the head physician for Brown University Athletics, Providence Bruins Professional Hockey Team (AHL) and the Festival Ballet Providence.